Fact Sheet
Developer:
Active Fungus Studios GmbH, Munich
Release Date:
In Early Access on Steam
Full Release in October 2022
Platform:
PC
Languages: DE/EN
Description
"A Bavarian Tale – Totgeschwiegen" is a playable Bavarian detective story. In this third-person RPG, you explore rural Bavaria in 1866. As surveyor Valentin Schmidt, you travel to the tranquil village of Wolpertshofen when a sudden death throws the entire village into turmoil.   
The picturesque village idyll is transformed before your eyes into a world of dark secrets, inexplicable events, social tensions and the iron silence of a village community that few things disturb as much as a newcomer poking his nose into other people's business. Can you find out who is helping you and who is putting obstacles in your way without putting your own life in danger? 
Features
Lead intriguing conversations: Use the dialogue-mechanic to collect information, find out who is hiding something from you and convince the villagers to help you out.
Level up your skills: Decide wich skills to level up and use them wisely in classic TTRPG / pen'n'paper skillchecks.
Find hidden clues: Use the detective-mechanic to find clues and evidence.
Move around in the shadows unnoticed: Sneak past enemies and guards to stay unnoticed. Or knock them out from behind.
Defend yourself: If your sneak-mission has failed, you can use the fight-mechanic as a last resort and defend yourself with an old fashioned fist fight.
Make difficult decisions: Your decisions have an impact on the course of the story, the world and the villagers. Will you find the right words?
Craft items to boost your skills: With the things you find in the world you can craft items that will allow you to succeed in difficult skillchecks.
Decide how you want to solve the tasks at hand: With charisma, diplomacy, brute force, the art of stealth or strategic escape?The mission is clear: Solve this case!
Active Fungus is an indie game developer based in Munich, Germany. We develop computer games as an experience that entertains as well as immerses our players in the topic at hand and stimulates them to think. Through computer games we encourage players to experience and understand conflicts and issues from different angles.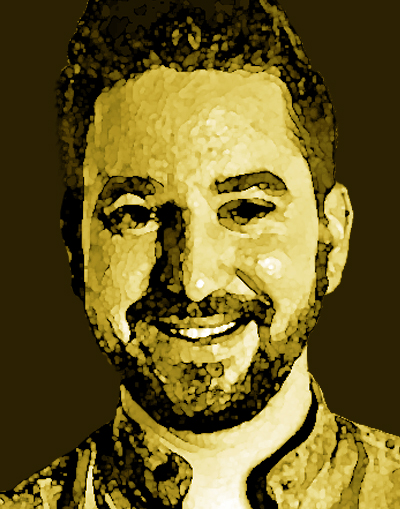 Do you have questions, requests or ideas for your reporting? Our PR contact Jakob Braun is there for you and will be happy to put you in touch with the right people from our team for your topic. If you report on us, we would be happy to receive a link or a digital copy.
Contact
Jakob Braun
Mail: info@activefungus-studios.de
Phone: +49 177 476 75 60
Jakob Braun
Programming, Gamedesign, Creative Lead
Lars Brockob
Quest Design, Story Writing, Characterart
Marvin Seymour
Sound Design, Animation
Emil Richters
Programming, User Interface / User Experience
Tristan Blaukat
Tech-Art, Localisation
Dominik Teichert
Character Animation
Max Güttler
2D-Art

Hanna Alena Metelmann
2D Art

Ludwig Drexler
Musik
Sebastian Theuerkorn
Tool Programming
Rainer Wordel
Programming
Christoph Floßmann
QA
Ingrid Amler
User Interface / User Experience
Yasmin Ottenheimer
Tech-Art, 3D

Christian Kuchta
Environment

Jakob Braun
Programming, Gamedesign, Creative Lead
Lars Brockob
Quest Design, Story Writing, Characterart
Marvin Seymour
Sound Design, Animation
Emil Richters
Programming, UI Design
Franziska Klos
Story Writing
Julia Bencker
Story Writing
Urs Braun
Environment Design
Moe Mortensen
Environment Design
Tristan Blaukat
Localisation
Dominik Teichert
Character Animation
Jonas Langlinderer
Character Animation
Lukas Wossagk
2D Art
Benjamin Rosenschon
2D Art
Daisy Swart
2D Art
Ludwig Drexler
Musik
Maximilian Greifenhagen
Musik
Sebastian Theuerkorn
Tool Programming
Rainer Wordel
Programming
Christoph Floßmann
QA
Ingrid Amler
User Interface
Jacub Luczak
User Interface, Localisation